Amazing Winter Landscapes from Uzungöl in Four Seasons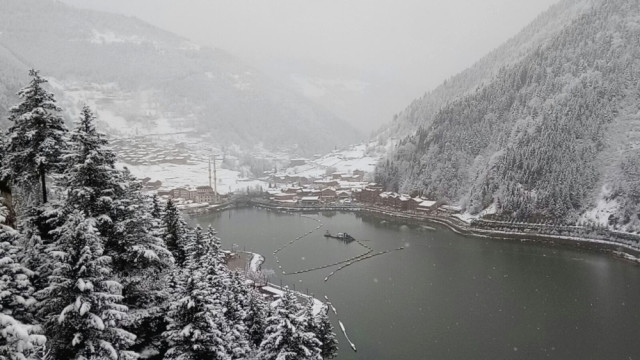 How Would You Know Uzungöl?
I have always heard from those who have gone with its clean air, highlands, lakes, trout and many other features, I have always recognized Uzungol and Uzungol Mosque, located on the shore of the lake, which has now become a symbol of this region, from the famous photos that have added color. Our one-on-one meeting with Uzungol was in a completely different way than I always knew. All I've heard and seen so far has always been a spring mood, always an eye-catching greenery, and it's been absolutely gorgeous. And when I met him, he was offering an insatiable view under the snow-white snow. It was eye-catching again, but this time not with its green nature, but with its white ... all the articles about Uzungol didn't start in vain with "four seasons of charming beauty...".
Amazing Winter Landscapes from Uzungöl in Four Seasons